IBM FlashSystem Storage

Hybrid Multicloud Made Simple

IBM FlashSystem family - one flash storage platform to simplify your hybrid multicloud storage
The new IBM FlashSystem family (now including Storwize) simplifies storage for hybrid multicloud. With a unified set of software, tools and API's, our hybrid flash and all flash storage array address the entire range of storage needs, all from one data platform that extends enterprise functionality throughout your storage estate. Get the smart buyer's guide to help you simplify your flash storage cloud environment.
The advantages of IBM all-flash storage systems

Easily build your hybrid multicloud
Add hybrid cloud capability to on-premises IBM FlashSystem family, SVC or 3rd party storage. Mirror between on-premises and cloud data centers for DR, DevOps, and more.

Engineered to meet modern high-performance application requirements
Ultra-low latency, cost-effectiveness, operational efficiency, and mission-critical reliability are built into every IBM all-flash storage product.

Industry-leading technology supported by guarantees
IBM Flash Watch gives you the confidence to purchase, own and upgrade your IBM Storage and extended support and maintenance.

The IBM cloud experience on demand, with pay as you grow capacity pricing
IBM Storage Utility Offering delivers a cloud-like consumption model. Plan your flash storage growth with the agility to get applications to market right away!
All Flash Storage Virtualization
Manage mixed environments and consolidate workloads

Enterprise - Hybrid Storage
Reach new levels of cost efficiency, performance, density and high availability for any workload,

Entry-Level Enterprise
Simplify with faster, smarter, multicloud enabled, more affordable storage solutions when running demanding applications and workloads

Entry-Level Enterprise
Simplify with faster, smarter, multicloud enabled, more affordable storage solutions when running demanding applications and workloads

Entry-Level Enterprise
End to end NVMe-accelerated, multicloud enabled flash arrays that are easy to deploy, use and scale

Midrange Enterprise
End to end NVMe-accelerated, multicloud enabled midrange enterprise flash arrays

High-End Enterprise
End-to-end NVMe-accelerated, multicloud enabled high-end enterprise all-flash arrays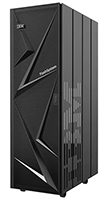 High-End Enterprise
Simplify your infrastructure with an ultra-high performing all-flash storage system